Product Information
Humidifiers

STANDARD FEATURES:
EASY ACCESS FOR CLEANING AND MAINTENANCE
The treated aluminum pad ensures top performance. Front access door allows for quick and convenient removal and replacement of pad.
BUILT-IN BYPASS DAMPER ON LBP, WBP, AND SBP MODELS
SMOOTH, LOW NOISE OPERATION
Nearly silent operation is the result of Carrier's precision-engineered Fan and Motor combination. Air is drawn through the evaporator pad quietly and efficiently, turning water into the
water vapor that humidifies the home.
LONG LASTING, ATTRACTIVE COVER
The outside casing of all Carrier Humidifiers are made from durable UV-resistant plastic. This plastic resists deterioration, even when exposed to ultra-violet light sources common in many systems.
OPTIMAL DISTRIBUTION OF MOISTURE
Through the combination of Carrier's Solenoid Valve and water distribution system, homes will benefit from the optimal distribution of moisture. Carrier's Water Saver model (WBP) is 100% efficient in water usage.

Air Quality System
Products include:
Air purifiers

Fresh Air ventilators

UV germicidal lamps

Humidifier

The Infinity system - Infinity Air Purification products
Fireplaces - Product Pictures
Heat Recovery Ventilation (HRV)

Fully Ducted vanEE Air Exchanger Installation
The fully ducted installation is for new houses that do not have forced air heating systems. Typically, this is for homes that have electric baseboard heating, or in-floor water heating systems.
Simplified vanEE Air Exchanger Installation
Simplified air exchanger installations are designed for existing homes that have forced air heating. The simplified installation is the simplest and easiest method to install an air exchanger into a home where you have ductwork but the house is completely finished.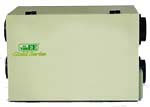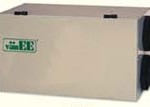 Rental Water Heaters
We provide...

- Rental styles
- Power Direct Vent
- Conventional
- Direct Vent
- Electric
- Propane Direct vent
- On Demand/Tankless Water Heaters